This is our new CD "THE NEWS!" It's got eight PHAT tracks and you should definitely buy one for yourself and all your friends. Tons of variety! Every song has it's own slick style! These puppys are only $10 and you can get em' by talking to us in person or sending us an e-mail at excite_bike@hotmail.com.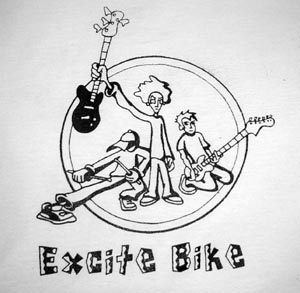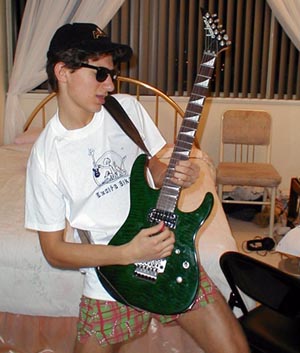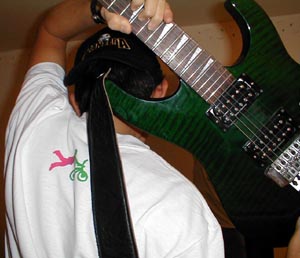 Excite Bike T-Shirts are available!!! These shirts are totally rad and feature a cool Excite Bike logo on the front and a BMX dude on the back. The BMX dude on the back is available in three flavors: Original (Red and Blue), 80s Edition (Pink and Green, depicted above) and True Blue (Light Blue). Three sizes are available: Medium, Large, and Extra Large. These cool dealies are $12.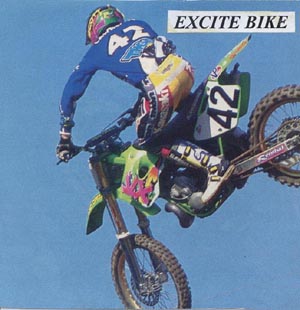 Excite Bike CDs are available!!! This CD rocks with such incredible songs as Mellow Yellow, No Sympathy and My Spirit Won't Break. Get yours today. Featuring the original Excite Bike line-up. All for the low, low price of $7.
To obtain more info about getting these cool dealies, e-mail us, or talk to us at a show. (We'll be the ones surrounded by chicks).